California is home to both a large entertainment & film industry and to many great Soap Box Derby resources.  Soap Box Derby racing regularly appears in television commercials/shows, advertisements, promotional videos, and in movies.  Just a few years back, the movie '25 Hill' was made telling the Soap Box Derby Racing story and promoting the sport.  If you have a story to tell that involves kids and racing events, we probably can help!

In early 2017, three different NFL SuperBowl commercials featured Soap Box Derby racing, and yes, we provided some of the cars!  Image from the Alfa Romeo SuperBowl ad: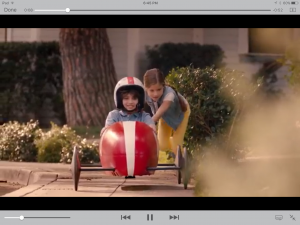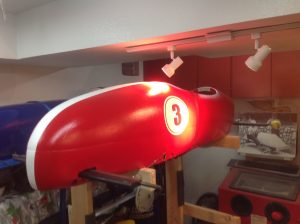 If you are producing a television show, commercial, movie, advertisement, or other production and need Soap Box Derby expertise, CFSBDA is available to help with an abundance of resources.  We are capable of providing:
Camera Ready Soap Box Derby Cars (spec the color, some lead time required)
Soap Box Derby props – i.e. helmets, champion shirts/jacket, race event shirts, officials hat, trophies.
Race Staging and Soap Box Derby race support equipment
On and off set technical support
Interface with stunt crews and coordinator
Driving lessons on Soap Box Derby cars for stunt drivers and talent
Mechanical support for race cars
Soap Box Derby car transportation
Coordination of property release from the All American Soap Box Derby
Actors, actresses, and extras who know how to play the part of Derby racers!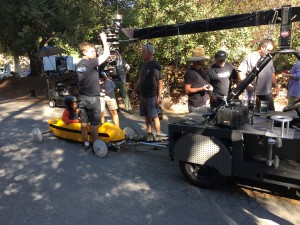 For assistance with your production, contact us for information about Soap Box Derby racing and how we can work together.  We have a virtual fleet of race cars, starting ramps, and the ability to stage a race in Southern California, Central California, and Northern California. You can reach us by emailing or calling us at:
David Knapp
Southern California
david-knapp@cox.net
949-243-5210
Gene Blackwell
Central Coast
the4blackwells@juno.com
805-354-2019
Chris Harris
Northern California
chris@corpwest.com
408-369-4311