Congratulations to our Region 2 Local Champions!  Three locals down, one to go!    The 2016 Champions are:
Alpine, California

Stock – Garrett Stearns
Super Stock – Annette Lees
Las Vegas, Nevada

Stock – Riley Gresko (below left)
Super Stock – McKayla Gardiner (below right)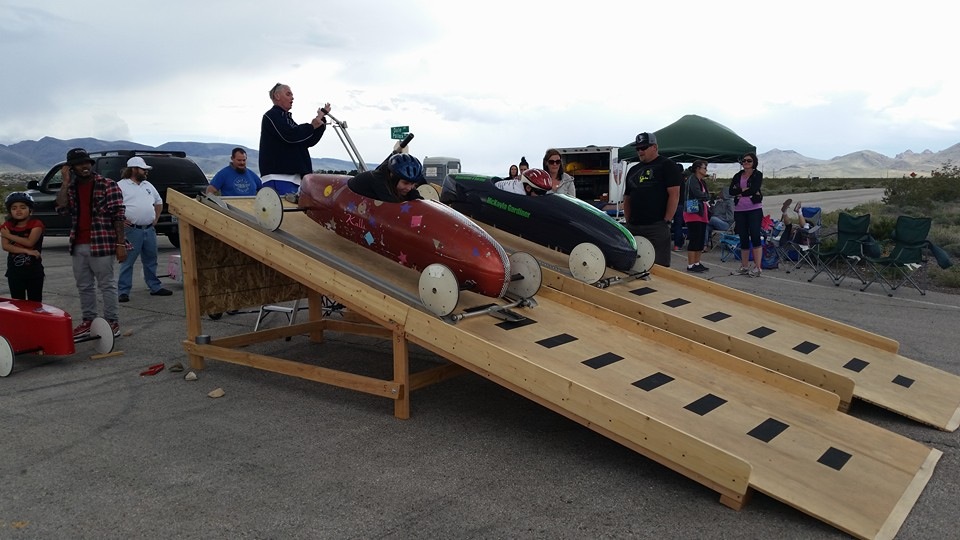 Silicon Valley (SVBDA)
Stock – Ian Leyen
Super Stock – Vernica Stagnaro
http://www.cfsbda.org/?attachment_id=352
picture to be posted once I defeat WordPress and Apple…
One Local race remains.  On May 28,  the San Diego All-American Soap Box Derby will a Local race.  This race will feature Stock, Super Stock, and Masters divisions.  For more information please contact James Justus at 619-239-2208 or go to their Facebook page (search (San Diego Soap Box Derby). Rally racing is winding down for the 2015-2016 race season.
Rally Champions.  Last minute points were earned at the final Region 2 Rally in San Jose on May 15.  A few racers will seek additional points at the  Best of the West race in Salem, Oregon on May 28-29.  After that the points will be tallied and our Rally Champions determined.  See you on the hill!